M I S S I N G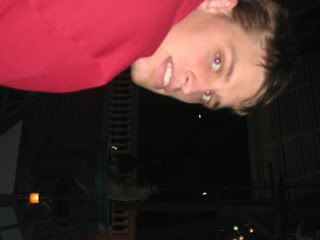 Have you seen this man?

HEIGHT: 6'3"
HAIR: Dirty Dishwater Blonde
EYES: Blue, both

Sometimes shaggy...




Sometimes sweaty...




He may be in disguise.




Last seen on November 5th in San Francisco, CA.




We have received tips that he has been abducted by a raven hair beauty known to chain her victims to a desk and force them to study for the GMAT.

We also have reason to believe that he may be suffering from amnesia, for he seems to have no recognition of the season or his family.

If presented with this individual, please call our missing persons hot-line immediately. Whatever you do, do not try to approach this individual alone. He is known to panic when under pressure.




Alert authorities. And please post sightings below. We just want him home for the holidays!!